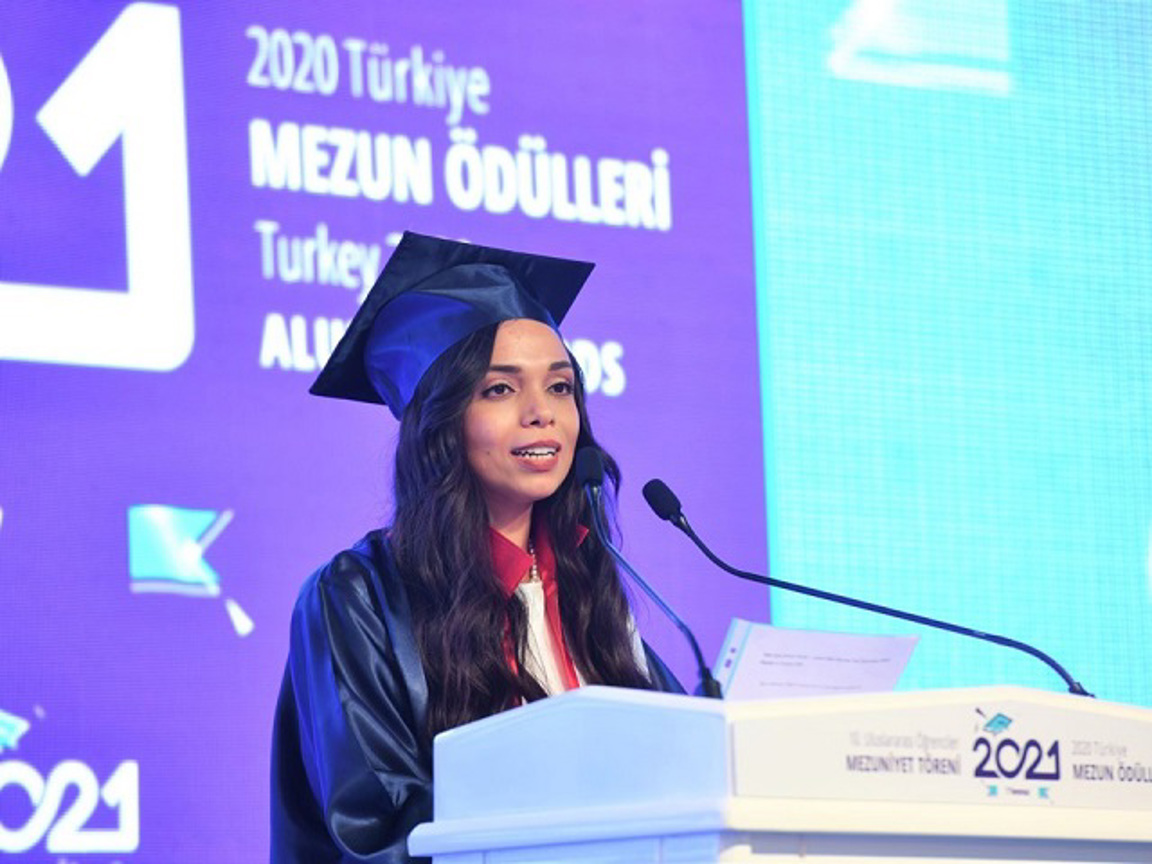 Graduates of Türkiye Scholarships 2020-2021 threw their caps at the ceremony held at the Gölbaşı Vilayetler Evi. Culture and Tourism Minister Mehmet Nuri Ersoy, Deputy Minister Dr. Serdar Çam and YTB President Abdullah Eren attended the ceremony, along with approximately 200 students graduating from Turkey's best universities as part of the Türkiye Scholarships program. YTB President Abdullah Eren delivered the opening speech of the ceremony.
Expressing that they will continue to support the program as a ministry, Minister of Culture and Tourism Mehmet Nuri Ersoy said, "This year we have graduated 940 undergraduate, 941 graduate and 485 doctoral students from 104 countries. Today, there are more than 150 thousand Turkish graduates from 169 countries around the world."
The Türkiye Scholarships Graduation Film Screening, in which our students took part, was highly appreciated by the audience. After the speeches of the graduating students, the mothers of our two graduating students from Colombia and Ecuador were presented with gifts from our Minister.
Our Palestinian student Suha Iyad Khaled Sbouh, a graduate of Turkey Scholarships 2020-2021, made a speech on behalf of all graduates. Sbouh expressed his gratitude to Türkiye Scholarships, stating that they are part of a large family. After the awards were presented to our successful students, the graduates who threw their caps collectively shared their joy with their friends. Following a piano recital by our Art Scholarship student Nodira Sufijonova and gala dinner, the ceremony ended.